Introduction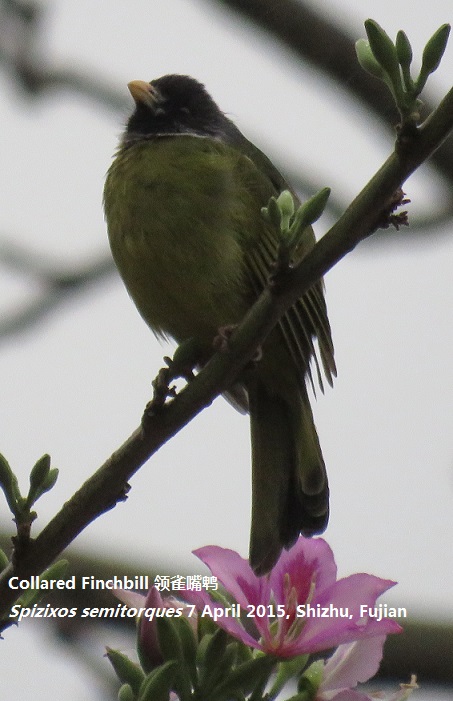 This site has been long protected as a Taoist mountain and hence some of the forest is well-preserved here, if you can find a quiet area.
Key Species
Silver Pheasant, Bonnelli's Eagle, Barred Cuckoo Dove, Mugimaki Flycatcher (on migration).
Other Species
Common Pheasant, Large Hawk Cuckoo, Grey-chinned Minivet, Hwamei, Grey-cheeked Fulvetta, Rufous-capped Babbler.
Other Wildlife
n/a
Birding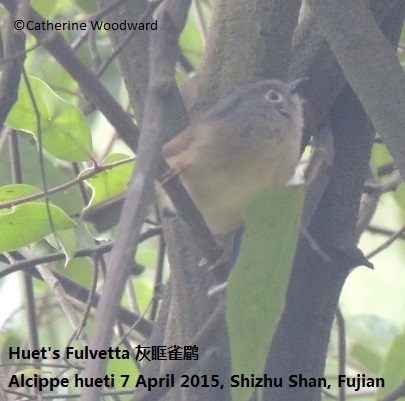 From the top there are some trails and paths that are behind the main tourist area. These can be quiet and good for birding.
Habitat and Vegetation
Secondary forest, overlooking a reservoir.
Getting there
From Fuqing there are plenty of local buses going to the foot of the mountain from where you can take a cablecar to the top.
General Information
County: Fuqing Area: n/a
Altitude: 100-534m Location: n/a
Disturbance: tourist presence is quite heavy, especially at weekends and public holidays.