Introduction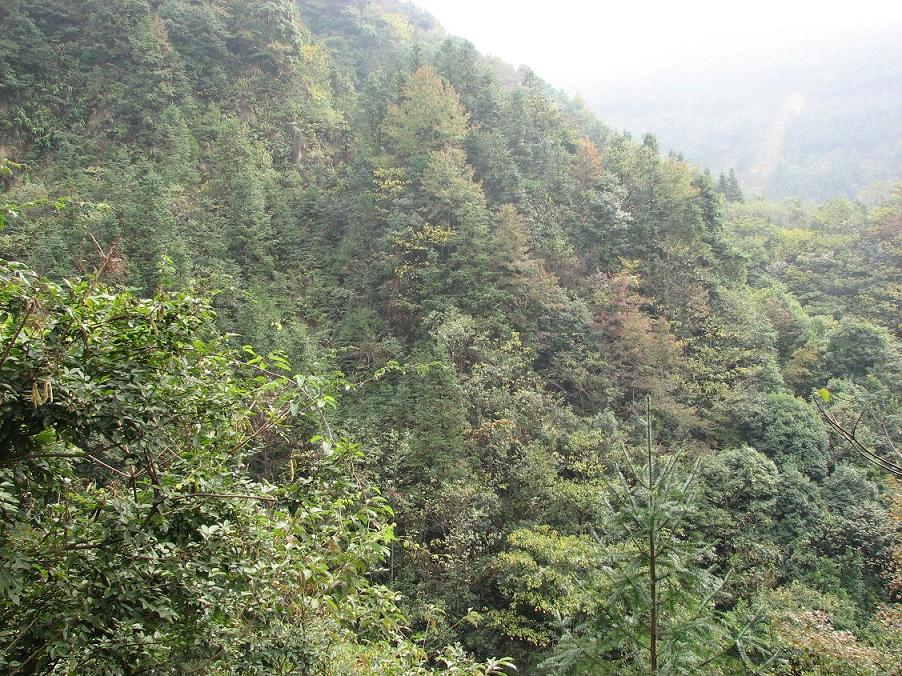 This site was designated as a city-level nature reserves as recently as June 2000. However, the presence of such difficult species as Cabot's Tragopan indicates it has excellent potential.
Key Species
Cabot's Tragopan has been recorded at Da Chou Ding.
Other Species
Crested Serpent Eagle, Black Baza, Silver Pheasant, Chinese Bamboo Partridge, 'Chinese Barbet', Collared Owlet, Asian Barred Owlet, Grey Capped Woodpecker, Bay Woodpecker, Speckled Piculet, Black Bulbul, Mountain Bulbul, Collared Finchbill, Lesser Shortwing, Spot-breasted Scimitar Babbler, Greater Necklaced Laughingthrush, Black-throated Laughingthrush, Vinous-throated Parrotbill, Hill Prinia, Brownish-flanked Bush Warbler, Russet Bush Warbler, Mountain Tailorbird, Chestnut-crowned Warbler, Hainan Blue Flycatcher, Yellow-cheeked Tit, Grey Treepie.
Other Wildlife
N/A
Birding
N/A
Habitat and Vegetation
Da Chou Ding is a patchwork of older growth subtropical evergreen broadleaf forest interspersed with larger stands of younger forest (both China fir plantations and young secondary). Above 1000m the dominant cover becomes montane dwarf forest and at the highest levels this gives way to grassland and shrubland.
Getting there
The site is best accessed from Huaiji, where there are many hotels. To get to Dachouding take a bus to Qiashui which takes around 1 hour. There is one small hotel in Qiashui which charges Rmb50 for a room. The last bus leaves Qiashui for Huiaji at 6.30pm. there hail a motorbike to go further north to Xintian and Xinggang.
General Information
County: Huia Ji Area: 27 sq. km (Da Chou Ding)
Altitude: 625-1626m Location: 24°10'N, 112°23'- 112°27'E
Disturbance: low population area but there has been significant hunting pressure in the past.