Introduction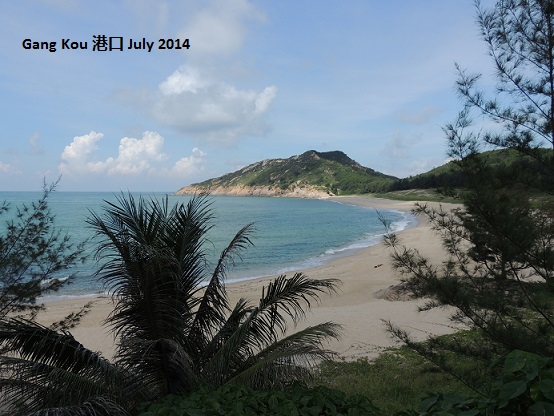 Gang Kou is best known for its Green Turtle reserve, the only known breeding site for the species on the China mainland outside Hong Kong. However, despite significant development in recent years the area still has potential for birdwatching and winter visits to the fishponds behind the peninsula could prove to be very worthwhile.
Key Species
Black-winged Stilt may breed in the fishpond area north of Gang Kou.
Other Species
Crested Serpent Eagle, Chinese Starling.
Other Wildlife
Green Turtle
Chelonia mydas
.
Birding
The Green Turtle reserve area is protected but quite small and unlikely to hold unusual birds. The fishpond area between Gangkou and Pinghai may be good for birds. A pair of Black-winged Stilts were seen there in early July 2014.
Habitat and Vegetation
Rocky headlands and shrubland in the reserve area. Fishponds and swampy areas to the north of Gangkou.
Getting there
Take a bus from Shenzhen to Huidong for Rmb58. From Huidong there are buses every 10 minutes or so during the day to Gangkou. If arriving late at night you may need to get a taxi for approximately Rmb150 (its 54km).
General Information
The reserve is well-protected but there are ever-expanding hotel and resort developments around the bays with correspondingly shrinking habitat.