Introduction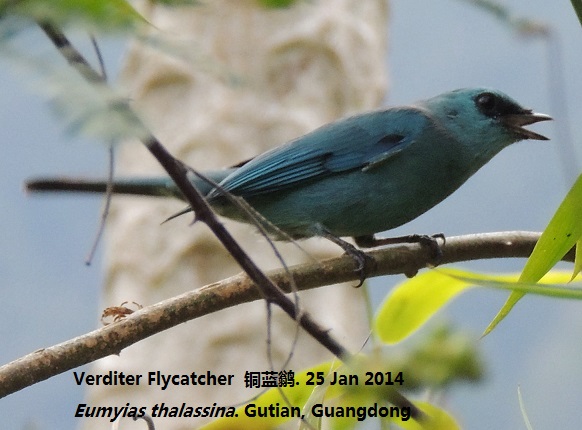 One of the closest reserves to Hong Kong and, although by no means one of the best in the province, it is easily reached in a weekend and includes a number of species that are difficult to find in Hong Kong.
Key Species
Oriental Scops Owl, Drongo Cuckoo, Speckled Piculet, Mountain Bulbul, Mountain Tailorbird. Black-shouldered Kite has been recorded on at least two occasions and Fujian Niltava has been recorded once.
Other Species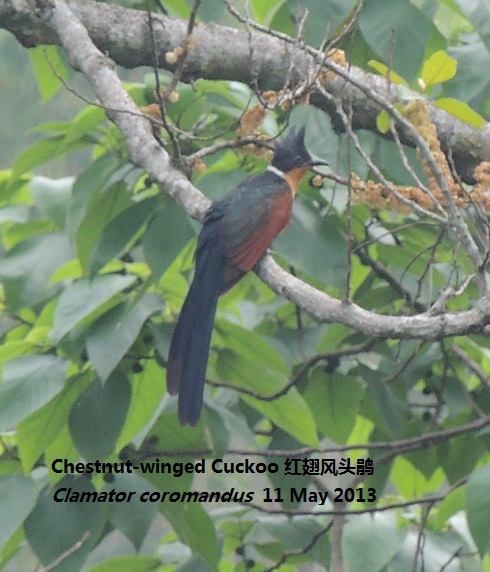 Crested Goshawk, Emerald Dove, Brown Crake, Chestnut-winged Cuckoo, Hainan Blue Flycatcher, Brownish-flanked Bush Warbler, Russet Bush Warbler, Greater-necklaced Laughingthrush, Grey Treepie. The melanistic form of Long-tailed Shrike is quite common in this area. See the links to two videos taken in May 2013 at Gutian (from the Lianghua side).
https://www.youtube.com/watch?v=0JMruQEe3gk
(Streak-breasted Scimitar Babbler juvenile)
https://www.youtube.com/watch?v=tChUEcB17II
(Speckled Piculet)
https://www.youtube.com/watch?v=2SC9YTiYWfs&feature=c4-overview&list=UU5vvCqjHb1nwHaertfdJLRg (Streak-breasted Scimitar Babbler)
Other Wildlife
Tamiops
squirrels occur here. The foothills of the mountains approached from the Lianghua 梁化 direction are rich in butterflies and other insect life.
Birding
From the Lianghua side birding around Lin Chang can be good. There are old trees here and some relatively undisturbed fruit trees areas with verdant hedgerows. There is a good track leading off to the right at the forest headquarters (the second right).
Habitat and Vegetation
The primary vegetation type in the reserve is broadleaf evergreen sub-montane, with species such as Cinnamomum porrectum, Schima superba, Castanopsis fabrii.  There are some coniferous areas, mainly at the edges around 650-700m. Tree species include Pinus massoniana, Schima superba, Liquidambar formosa and Lithocarpus glaber. At the highest altitudes there are small patches of dwarf forest populated by rhododendrons and Elaeocarpus sp.
Getting there
There are direct buses from Shenzhen to Huidong 蕙东 from the bus station to the left of Luohu coming from the HK side. A taxi costs Rmb400 or so. There are plenty of hotels in Huidong.
There appear to be two ways to approach the reserve, the latter being unofficial.
Option 1: from Huidong arrange a motorbike or other transport north to the village of Cheng Xi
澄溪
. The reserve itself is a few kilometres beyond and the road ends at the reserve station. The total distance A footpath continues into quite good secondary forest, with a relatively open canopy allowing the growth of large palms. A motorbike will cost around Rmb100-120 for a full day since it takes about an hour to reach the reserve from Huidong. There is a police station next to the reserve headquarters and it is required to register there before entering the reserve. The telephone number is +86 13502 250289.
Option 2: in the past birders have stayed at Lianghua
梁化
. Lianghua is not the most prepossessing of small towns but there is at least one hotel in town. There are regular buses from Huidong to Lianghua. From Lianghua hire a motorbike and ride up into the hills about 20km away. The habitat beyond the village of Lin Chang
林场
is quite good. A motorbike to this spot will cost around Rmb50. This is 16km away from Lianghua but there is a bus from the junction at about 10km so walking back is not too arduous. Note that there is an army base in the area and you may find yourself unceremoniously removed from your birding spot.
General Information
County:   Huidong                  Area: 22 sq. km
Altitude: 200-1000m              Location: 23
°
08'N, 114
°
52'E
Disturbance: no active protection. Logging is still taking place in the vicinity.