Introduction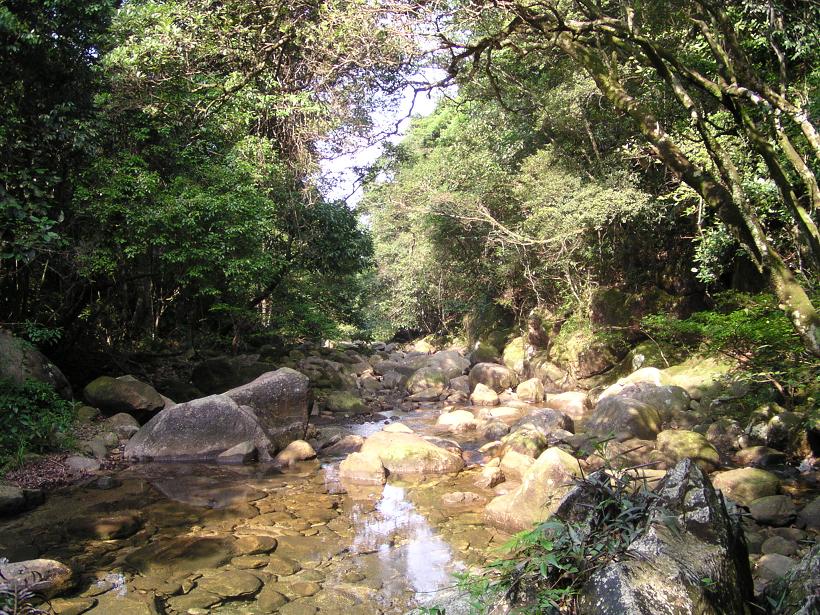 Within striking distance for a weekend from Hong Kong, this reserve includes some of the best lowland and sub-montane secondary forest in Guangdong and does not seem to be subject to hunting pressure. 'Chinese' Barbet is plentiful here and Goodson's Leaf Warbler has been recorded here in July.
Key Species
'Chinese' Barbet, Lesser Shortwing, Goodson's Leaf Warbler. Silver Pheasant and Asian Grass Owl have also been recorded here.
Other Species
Black Baza, Crested Serpent Eagle, Peregrine, Speckled Piculet, Bay Woodpecker, Red-rumped Swallow, Chestnut Bulbul, Mountain Bulbul, Black Bulbul, Brown-flanked Bush Warbler, Hill Prinia, Mountain Tailorbird, Little Forktail, White-crowned Forktail, Pygmy Wren Babbler.
Other Wildlife
N/A
Birding
This appears to be the closest breeding site to Hong Kong for Black Bulbul. In addition, a July record of Goodson's Leaf Warbler also suggests that this species breeds here. Lesser Shortwing breeds above 1000m.
Habitat and Vegetation
Subtropical evergreen broadleaf forest on granite. Species include Crapnell's Camellia,
Camellia crapnellia
. The key area is the core reserve area, approached from the west.
Getting there
There is a new fast direct road from Guangzhou to Fogang 佛冈, a journey of just over two hours by bus from the main station in Guangzhou, and thus now accessible in a weekend from Hong Kong. The reserve is about 10km north of Fogang and the best place to stay is the Guanyinshan Resort (which is unfortunately expensive – approx Rmb300 per night). In addition there are several hotels in Fogang itself.
General Information
County: Fo Gang Area: 28 sq. km
Altitude: 300-1200m Location: 23°58'N, 113°30'E
Disturbance: some tourist disturbance around the resort area but the core area is quiet and well-protected.