Introduction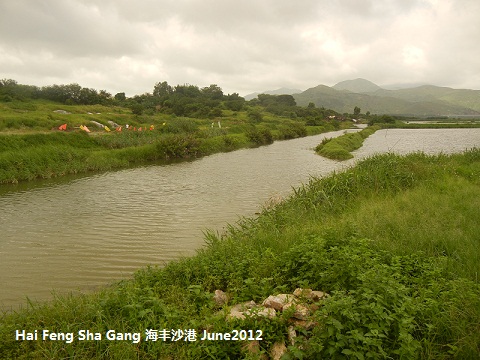 Purple Swamphen 紫水鸡 was discovered at this site in the late 1990s. This is the only reliable site for this species in Guangdong.
Key Species
Purple Swamphen.
Other Species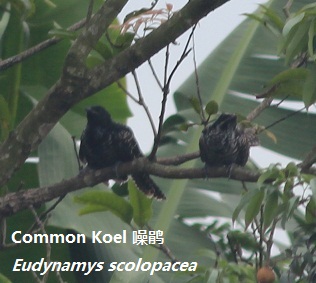 Black-crowned Night Heron, Watercock, Painted Snipe, White-shouldered Starling.
Other Wildlife
N/A
Birding
Search the edges of the paddies and fishponds for bitterns, crakes and rails.
Habitat and Vegetation
Paddyfields.
Getting there
Take a taxi from either Haifeng or Shanwei to Shagang and then head further on the road to Da Hu 大湖. The long straight road heading south-east from Shagang runs through extensive paddies on each side of the road. A good alternative location for the Purple Swamphen is to continue to the end of the straight road, through a small village and then over quite a large bridge (with a dam?). Turn right immediately at the end of the bridge. There is a small car park here for the extensive egretry behind. Walk up behind the house here and up on to a lane heading away from the road. Follow this for 5 minutes until the lane rises slightly as it skirts the hill. Look out across the fishponds and the reedy edges are good for the swamphen.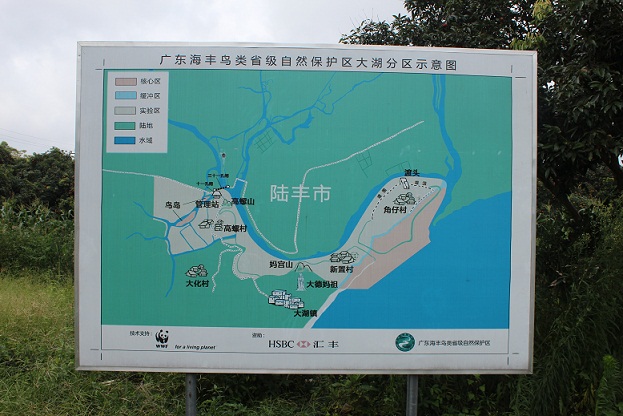 General Information
County:  
Haifeng
Altitude: 0-20m                  Location: 22
°
45'N, 115
°
30'E
Disturbance: no protection