Introduction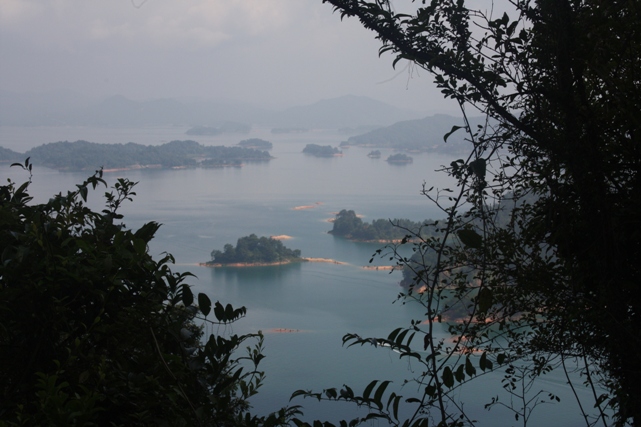 Bordering a large reservoir, this reserve was established to protect the population of Sambar deer that lives in the forest here.
Key Species
Chinese Bamboo Partridge. Silver Pheasant has also been recorded. A trip to the Xingang resort area in August 2010 produced Lesser Shortwing and most interesting Mountain Tailorbird, which was not uncommon and appears to be a further range extension eastward.
Other Species
Crested Goshawk, Great Barbet, Chestnut Bulbul, Streak-breasted Scimitar Babbler, Hainan Blue Flycatcher, Plain Flowerpecker, Grey Treepie.
Other Wildlife
Sambar. Clouded Leopard, Southern Serow and Dhole are also reported to still survive in the reserve - all of these mammals are now endangered in southern China.
Birding
Birding in the resort area nearest He Yuan town is not that special. It is better to try and get into the reserve proper.
Habitat and Vegetation
The principal subtropical tree species in the valley floors include
Castanopsis carlesii
,
C. chinensis
,
C. fabri
,
Schima superba
,
Cinnamomum porrectum
. Elsewhere subtropical broadleaf evergreen forest species such as
Elaeocarpus sylvestris
,
Liquidambar formosana
and
Castonopsis fissa
are more common. In drier areas there are considerable areas of
Pinus massonia
and
Cunninghamia lanceolata,
and where these have been cleared as well shrubland predominates.
Getting there
There are now good roads from both Shenzhen 深圳and Guangzhou 广州to Heyuan 河源, a journey that from either direction should take no more than four hours on a fast bus. The reserve itself is in the fairly remote north-east corner of the reservoir, 40km from Heyuan town. Enquire in the town as to the best way to get there and the permission required to visit. If you ask to go to Heyuan Xingang you will probably be taken to the resort area bordering the lake. The entrance to the resort costs Rmb30. The forest bordering the lake is rejuvenating secondary and it is possible to walk about 1km through the woods there. There are several hotels in Heyuan.
General Information
County: Dong Yuan Area: 75 sq. km
Altitude: 100-1000m Location: 23°50'N, 116°25'E Disturbance: not known.