Introduction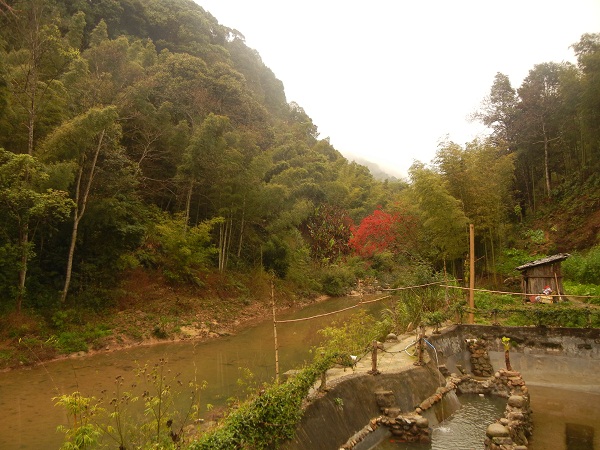 Traditionally one of the most popular sites for birders, with HKBWS visits extending back to 1984. This hill country reserve has an undeniable charm, but finding the key species is often a real challenge. Nevertheless, it remains a good site well worth a visit despite being somewhat out of fashion these days.
Key Species
White-necklaced Partridge, Mountain Hawk Eagle, Fairy Pitta, Asian Grass Owl, Lesser Necklaced Laughingthrush, Lesser Shortwing, Dusky Fulvetta and Brown-breasted Bulbul (the nearest site to Hong Kong for the last two named species). Silver Oriole has been recorded once (August 1995). There is also a recent report of White-eared Night Heron (China Ornithological Society newletter, 2003). Interestingly a visit in February 2012 recorded 4-5 calling Chinese Barbets, a species not apparently previously recorded from this site.
Other Species
Chinese Bamboo Partridge, Silver Pheasant, Black Baza, Besra, Brown Fish Owl, Oriental Scops Owl, Mountain Scops Owl, Collared Owlet, Brown Hawk Owl, Crested Kingfisher, Speckled Piculet, Bay Woodpecker, Plumbeous Redstart, Slaty-acked Forktail, White-crowned Forktail, Mountain Bulbul, Streak-breasted Scimitar Babbler, Hill Prinia, Rufescent Prinia, Black-throated Tit, Yellow-cheeked Tit, Grey Treepie.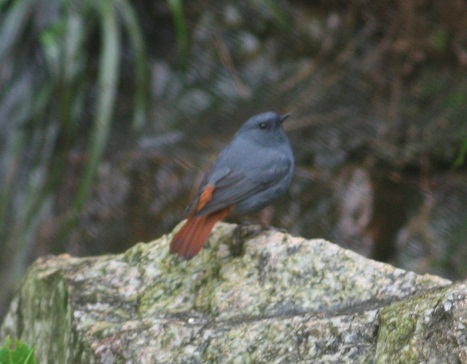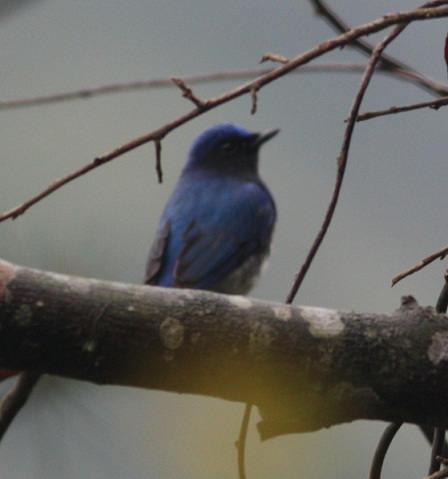 Other Wildlife
Asiatic Black Bear and Clouded Leopard may still occur in very small numbers. Sambar is more common. South China Tiger has not been seen here since the 1960s. Smaller mammals are still present in reasonable numbers. There is also report of a 1998 trip to search for butterflies on the internet:
http://www.hkls.org/fieldtr/NanKunShan/NanKunShan.htm
Birding
This can be one of the hardest sites to maximise birding opportunities. The village of Ha Ping is surrounded by bamboo and secondary woodland of middling quality. Good forest is to be found in the river gorges but locating good birds in this area is difficult partly because you are restricted to prowling along the catchments and the noise of the rushing torrents below, combined with the cicadas, drowns out many bird calls.
Away from the village the best areas are several kilometres distant. The Nan Kun Shan bird list is excellent but the reputation of the place would be improved by a couple of successful trips - hunting, trapping and general disturbance have all taken their toll in recent years.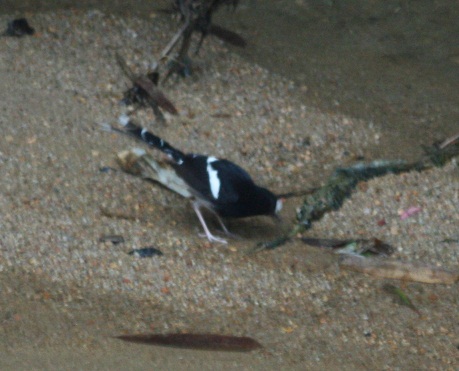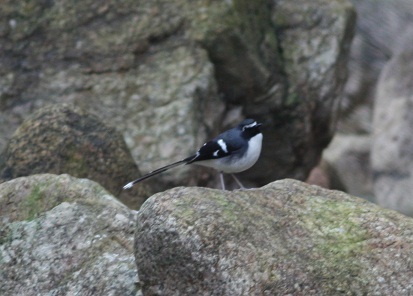 The core area of Tian Ting Ding 天堂顶 is now controlled via a gated entrance. On a drizzly day in late February people were being denied access on safety grounds but it is clear that foreigners now need an additional letter of approval before they can visit.
Habitat and Vegetation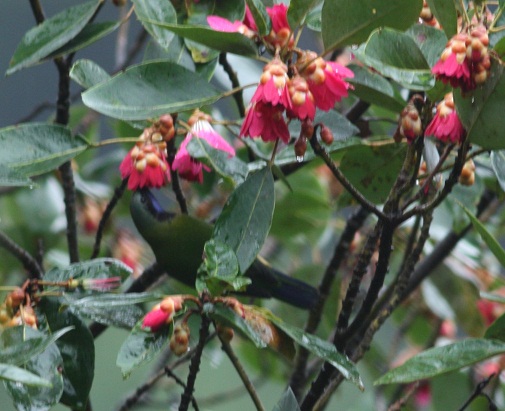 Subtropical broadleaf evergreen forest, divided altitudinally with that above 950m being dwarf forest made up of
Machilus breviflora
,
Styrax confucus
as well as rhododendron species. Below this altitude the forest is comprised of a number of sub-communities dominated by
Castanopsis fabrii
,
Altingia chinensis
,
Ormosia glaberrima
and
Lithocarpus polystachus
. One notable feature is that Rhodoleias
Rhodoleia championi
are common trees in the forest and have also been planted alongside roadsides and pathways. In early spring when these trees are flowering they attract Orange-bellied Leafbirds as well as sunbirds, white-eyes and warblers.
Getting there
From Shenzhen 深圳 take the train to Shi Long 石龙, pick up a bus to Zengchang 增城. Take a motorbike across town to the station for buses heading north to Longmen 龙门 and take a bus from there to Yong Han 永汉, 57km to the north, on the road to Longmen. From Yong Han you will probably need to take a motorbike the 22km up the mountain to Ha Ping 下平. This costs Rmb40, still good value for such an exhilarating ride with wonderful views down to the plain below as you negotiate numerous hairpin bends winding up the mountain.
Ha Ping, nestling in the mountains at about 600m, is hardly a sleepy mountain village. There are many hotels of varying quality. The village can get quite busy at weekends with tour groups and increasingly hikers. The wild animal restaurants no longer blatantly display civet cats and bamboo rats as they used to do, but they still serve these upon request. For more details on Nan Kun Shan check out the website
http://www.nankunshan.com/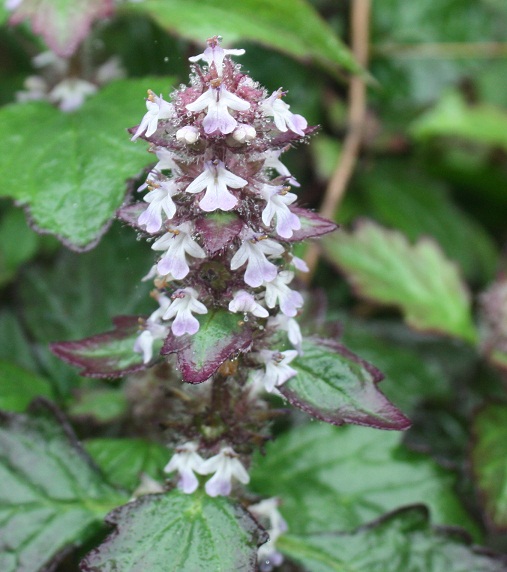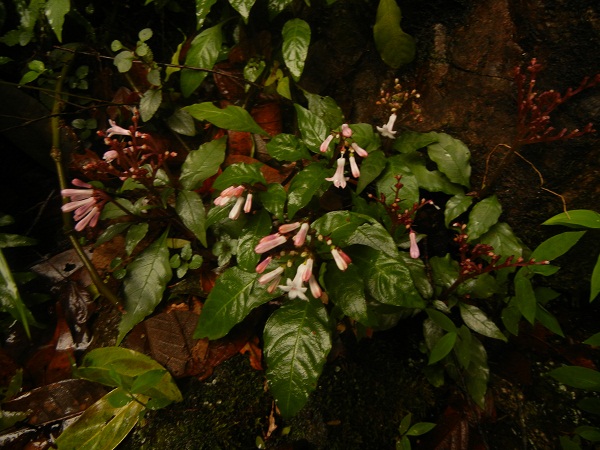 General Information
County:   Long Men               Area: 19 sq. km
Altitude: 200-1110m              Location: 23°35'N, 113°45'E
Disturbance: continuous hunting and tourism pressure.