Introduction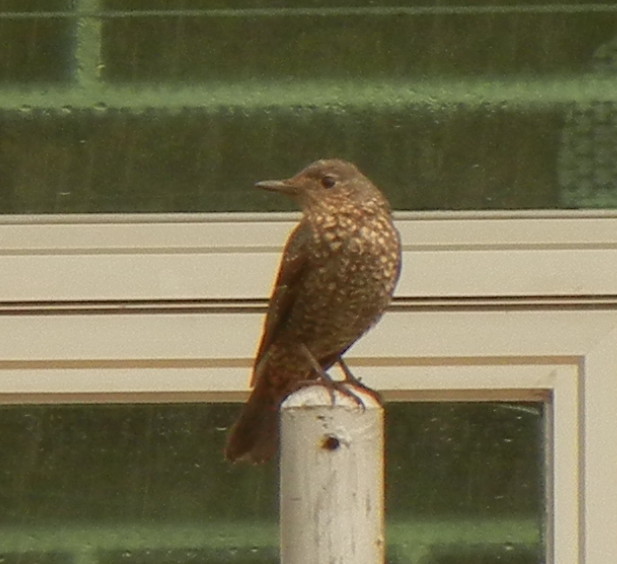 Kam Tin still supports some good birds but it is becoming more and more difficult as the unstoppable encroachment of the site continues. The last water buffalo herd in the area has now been relocated. However, birders still go to Kam Tin for Grey-headed Lapwings (in winter) and Common Mynas.
Key Species
Bonelli's Eagle, Grey-headed Lapwing, Greater Painted-snipe, Common Myna (introduced).
Other Species
Crested Serpent Eagle, Pied Kingfisher. Green Sandpiper, Common, Pintail and Swinhoe's Snipe, White-vented and White-throated Needletails in spring. Common Buzzard, Red-billed Starling, White-cheeked Starling in winter.
Other Wildlife
The Persian Lilac trees at Kam Tin are particularly striking when in blossom in spring.
Birding
This is the only wintering site in Hong Kong (and south-east China south of the Yangtze basin/northern Jiangxi) for Grey-headed Lapwing. Each winter a small group occurs here and they are normally easy to find. Kam Tin is also known as an excellent site for starlings and raptors. Common Myna (introduced) occurs here and one or two pairs breed in the houses next to the site. This is a good place to find flocks of Red-billed and White-cheeked Starlings, and occasionally Common Starling is recorded here (a rare bird in south-east China). Raptors include Bonelli's Eagle and Crested Serpent Eagle all year and Imperial Eagle and Greater Spotted Eagle in winter.
Habitat and Vegetation
Rough grazing land and ponds adjacent to a small river.
Getting there
If coming from Hong Kong or Kowloon then the best approach is to take the West Rail to Kam Sheung Road 錦上路station and then take a taxi to Sha Po Tsuen 沙埔村. From here walk across the buffalo fields and exit on the Kam Tin side where you can pick up a minibus or bus. With a car access to the site is now best made via Shui Mei village. Take the road to the end and the water buffalo fields and the other areas can be accessed from here. On the opposite side of the road (on the right as you approach) there are other areas worth exploring. From Yuen Long the best way to access by public transport is to take green minibus #601 from Fung Chuen street. This bus goes all the way to Shui Mei village. Another option from Yuen Long and Tai Po or Tai Wo, Kam Tin can also be reached by the 64K bus that also passes through Lam Tsuen and Shek Kong. From Tsuen Wan the #51 bus terminates in Kam Tin (for details of where to catch this, see the Tai Mo Shan section). Carry on walking for about 500m (and thus beyond the walled village on your left) before turning right and cutting northwards across the new Kam Tai road. Other buses that run past the site are numbers 54 and 77K as well as the #18 minibus running between Sheung Shui KCR and Yuen Long.
General Information
Altitude: 0-50m                      Disturbance: serious; new roads/railway and new town under construction in the area.