Introduction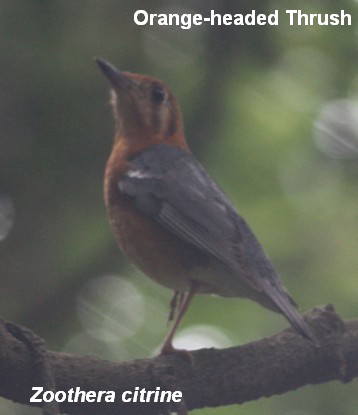 The trail is well-known as a good site for birds although that does not mean it is as regularly visited by birdwatchers as it should be. Over the years some spectacular species have been recorded here including pittas.
Key Species
Orange-headed Thrush (occasional), Hainan Blue Flycatcher, Brown-chested Flycatcher (vagrant), Mountain Tailorbird, Grey Treepie. Occasionally rare species such as White-throated Rock Thrush may occur on passage.
Other Species
Nearly all the woodland species which occur at Tai Po Kau may also be found here.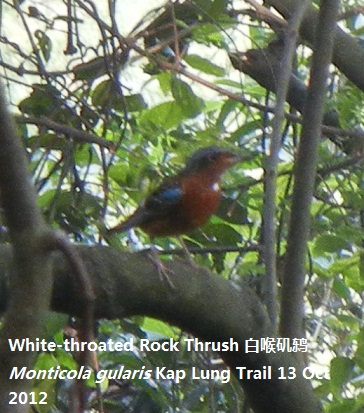 Other Wildlife
Barking Deer, Wild Pig are both common.
Birding
The best area is usually below the turn-off down the Kap Lung Trail proper.
Habitat and Vegetation
This is good regenerating secondary woodland for much of the trail. There are open patches in some places and at the end it becomes dominated by pine trees.
Getting there
From the road above the MTR station at Tsuen Wan take bus #51 up to the Route Twisk ridge. The Kap Lung Trail begins on the left about 200m past the right hand turn up to Tai Mo Shan.
General Information
Disturbance: unfortunately this trail is abused all the time by mountain bikers who ignore the signs that clearly state that the trail is off-limits.