Introduction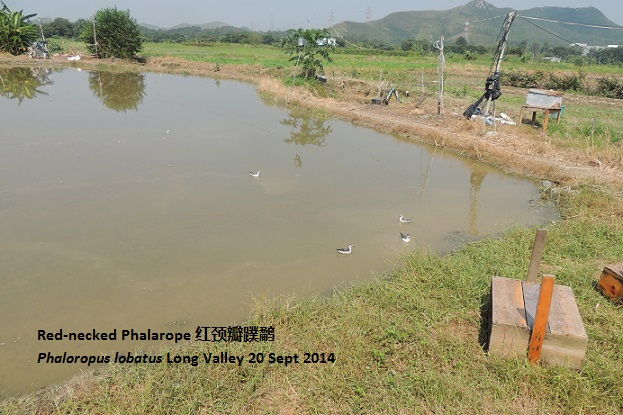 Made internationally famous by the long and successful campaign to prevent the KCRC building a new rail link to Shenzhen through the middle of the valley, approximately 220 species have been recorded at this site including a number of threatened species.
Key Species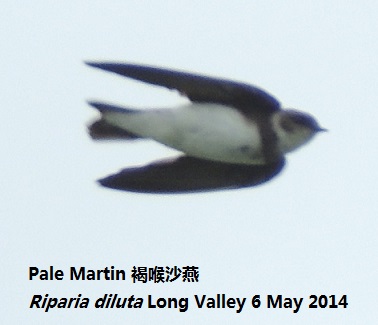 Greater Painted-snipe (all year). Japanese Quail (winter), Schrenck's Bittern, Watercock, Pallas's Grasshopper Warbler, Grey-headed Bunting (passage).
Other Species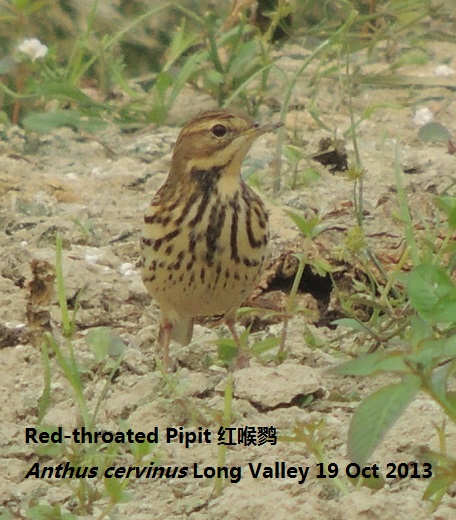 Chinese Pond Heron, Little Egret, Cattle Egret, Great Egret, White-breasted Waterhen, Japanese Sparrowhawk, Oriental Pratincole, Pintail Snipe, Swinhoe's Snipe, Common Snipe, Red-necked Phalarope (passage), Koel, Lesser Coucal, Red-winged Crested Cuckoo, Large Hawk Cuckoo, Plaintive Cuckoo, Indian Cuckoo, Black Drongo, Hair-crested Drongo, Collared Scops Owl, Barred Owlet, Common Kingfisher, White-breasted Kingfisher, Black-capped Kingfisher, Pied Kingfisher, Sooty-headed Bulbul, Richard's Pipit, Red-throated Pipit, Olive-backed Pipit, White Wagtail, Yellow Wagtail, Grey Wagtail, Siberian Rubythroat, Bluethroat, Red-flanked Bluetail, Daurian Redstart, Stonechat, Blackbird, Grey-backed Thrush, Manchurian Bush Warbler, Zitting Cisticola, Dusky Warbler, Fork-tailed Sunbird, Scarlet-backed Flowerpecker, Spotted Munia, White-backed Munia, Little Bunting, Black-faced Bunting, Red-billed Starling, White-cheeked Starling, Collared Crow.
Other Wildlife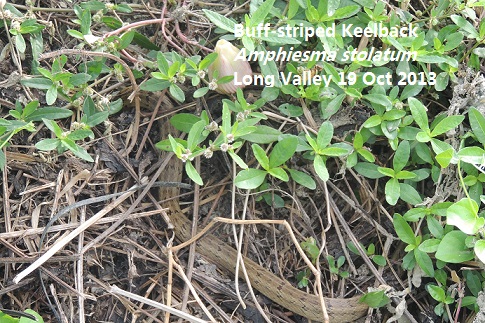 Buff-striped Keelback
Amphiesma stolatum
occurs near rice paddies. This species is now much less common than previously in Hong Kong.
Birding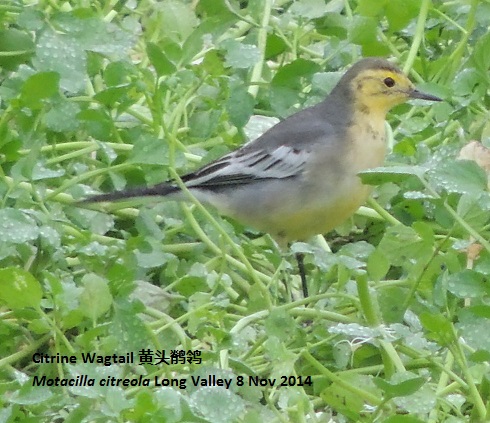 Long Valley is best visited at migration times with the greatest variety of species occurring in Sept/Oct. On 20 Sept 2014 for example migrants included good numbers of Pintail Snipe, Red-necked Phalarope, Long-toed Stint and Red Turtle Dove. The drier areas are good for pipits and wagtails (occasionally including Buff-bellied Pipit and Citrine Wagtail). Red-necked Phalarope videos links below:
http://youtu.be/f1zpRllRD-w
http://youtu.be/pzCFm2QcFSw. Citrine Wagtail video can be found at the following link:
https://www.youtube.com/watch?v=JQCSfMlSzYg
Habitat and Vegetation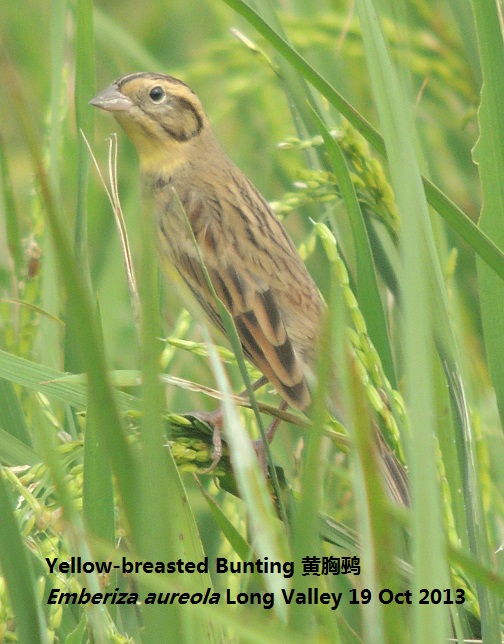 Market gardens, wet patches of marshland, some small ponds. Small patches of rice paddies have been cultivated by the Hong Kong Birdwatching Society in the last few years.
Getting there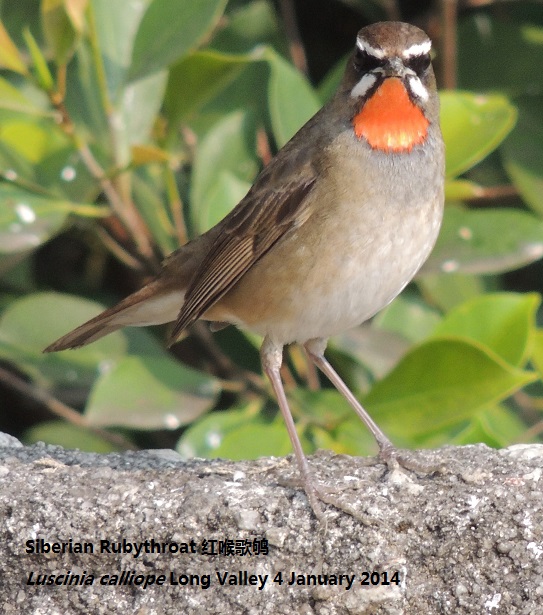 The principal access point is the village of Yin Kong. Take the Mai Po minibus #17 or take a taxi from Sheung Shui. An alternative is to take green minibus 51k from Sheung Shui to Ho Sheung Heung and walk down from the north. You can also exit Sheung Shui railway station on the west side, head past the taxi rank to the main road and cross this to head down a path keeping the nullah on the right hand side. The village of Tsung Pak Long is a five minute walk and behind that is the main area of vegetable fields which constitute the best birdwatching area of Long Valley.
General Information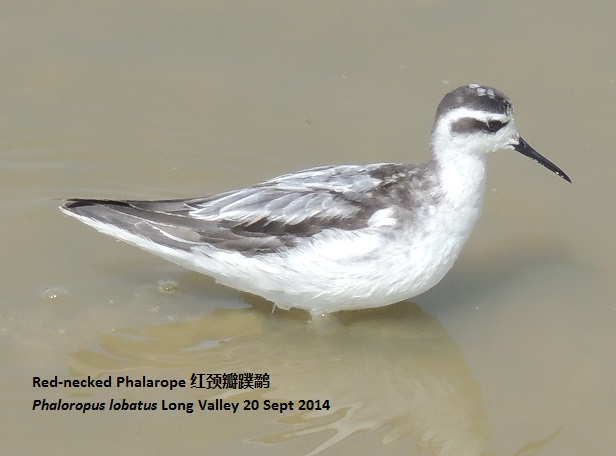 Altitude: 0-50m                      Disturbance: in late 2012 it was announced that one of the three new towns to be built in the northern New Territories would include this site.