Introduction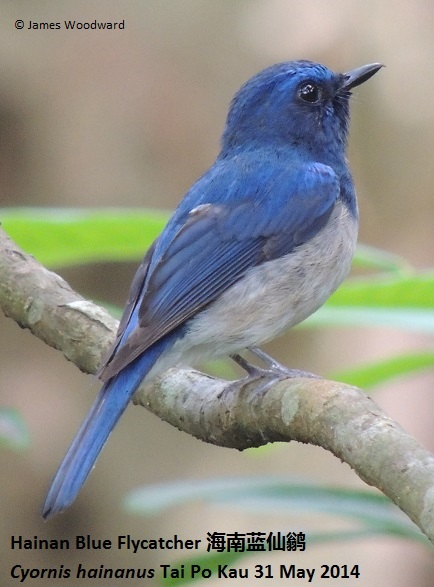 This excellent forest supports the best selection of woodland species in Hong Kong, and in some years at migration time can be superb when the woods seem to be full of flycatchers and warblers. As the forest has matured, several hill forest species of south-east China have established themselves from captive populations in Hong Kong and become resident here. These include Yellow-Cheeked Tit and Rufous-capped Babbler, all common residents in Guangdong forests. In addition Velvet-fronted Nuthatch, Silver-eared Mesia and Blue-winged Minla have become established. These species are resident in south-east China and may at one time have occurred in Guangdong.
Key Species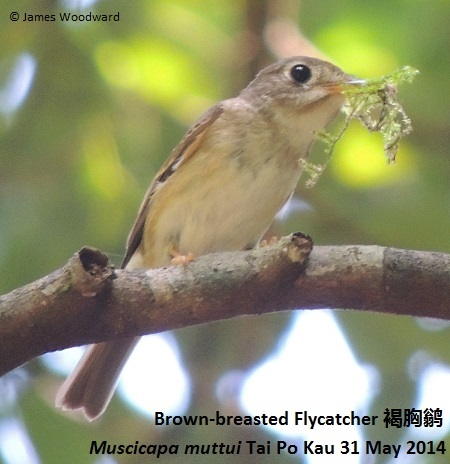 Forest Wagtail, Mugimaki Flycatcher, Narcissus Flycatcher, Asian Paradise Flycatcher, Japanese Paradise Flycatcher, Blue and White Flycatcher, Hainan Blue Flycatcher (breeding), Verditer Flycatcher, Ferruginous Flycatcher, Dark-sided Flycatcher.
Other Species
Crested Serpent Eagle, Crested Goshawk, Emerald Dove, Collared Scops Owl, Asian Barred Owlet, Chestnut-winged Cuckoo, Large Hawk Cuckoo, Great Barbet, Grey-throated Minivet, Scarlet Minivet, Ashy Minivet, Orange-bellied Leafbird, Grey-backed Thrush, Pale Thrush, Siberian Thrush, Japanese Thrush, Eyebrowed Thrush, Greater-necklaced Laughingthrush, Hwamei, Red-billed Leiothrix, Rufous-capped Babbler, White-bellied Yuhina, Asian Stubtail Warbler, Arctic Warbler, Pallas's Warbler, Yellow-browed Warbler, Eastern Crowned Warbler, Blyth's Leaf Warbler, Pale-legged Leaf Warbler, White-spectacled Warbler, Asian Brown Flycatcher, Grey-streaked Flycatcher, Grey-headed Flycatcher, Fork-tailed Sunbird, Ashy Drongo, Yellow-cheeked Tit, Black-throated Tit, Velvet-fronted Nuthatch, Blue Magpie, Grey Treepie, Tristram's Bunting, Chestnut Bunting, Little Bunting, Black-faced Bunting.
Other Wildlife
Rheseus Macaques are common in the forest. They are believed to have been introduced around 1900 although there are still remnant populations in Guangdong.
Birding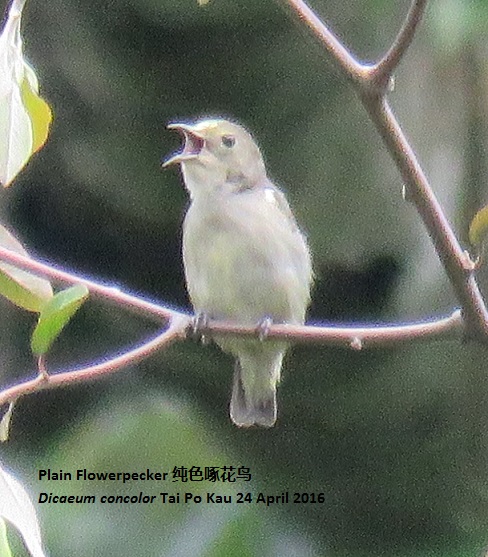 The best birding is in December, or during a late winter cold spell. However, both spring and autumn migration can also be good. Rarities have included Bay Woodpecker, Siberian Blue Robin, Radde's Warbler and Fairy Pitta.
There are four main walks, which are signposted clearly. Most birders take a combination of the red and blue walks, using the shortcut contour path between the two. A HKBWS record book is maintained on the side of the warden's hut at the top of the road. Plain Flowerpecker was located at the first picnic site in April 2016.
Habitat and Vegetation
Secondary woodland, mostly from the early 1950s but with some older stands. Much of this has now matured and is very good.
Getting there
From Tai Po Market KCR station a taxi will cost around HK$15-20. Otherwise, walk out of the station and turn left, under the KCR line and then under the main road to the far side. Here turn right and walk to the bus stop from where you can get the 70, 72, 72A, 73A or 74A buses to the forest. A short way after Savanna Gardens on your right, look out for a large parking/resting area with a small pagoda in the middle. Get off at the next stop, which is just beyond on the left. A taxi from Tai Po Kau to Mai Po costs about HK$150 and takes about 20 minutes - quick and relatively cheap if there are enough of you. The #70 bus running between Sheung Shui and Kowloon (from outside the YMCA on Waterloo Rd, near Yau Ma Tei MTR station) goes past the reserve and the journey time to both Kowloon and Sheung Shui from Tai Po Kau is a little over 30 minutes. By car from Kowloon turn off the highway at the University exit and drive a few minutes until you reach the Reserve on your left. From the north, take the Tai Po South exit; at the roundabout take the third exit, and follow the junction sign for Tai Po Kau. Then, directions are as for the bus, above.
General Information
Altitude: 100-300m                Disturbance: parties of walkers in winter, especially on Sundays, when it is best avoided. Often as not there are as many birders in the forest as anyone else!