Introduction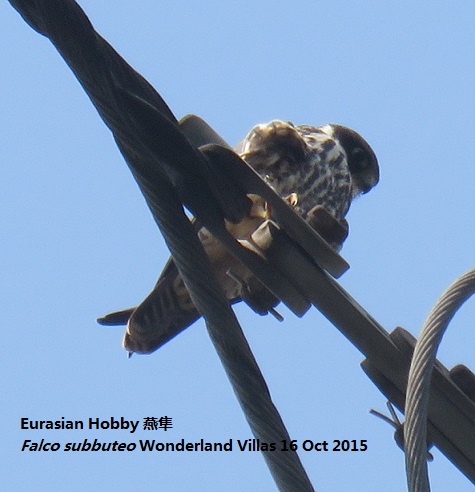 October is usually still hot and punctuated at interval by typhoons bringing stormy weather and heavy rain. By the end of the month it is noticeably cooler, especially in the early morning and evenings. In addition the humidity starts to come down.
Birds
Autumn migrants should be coming through at this time but in Wonderland Villas the passage is usually not very marked. In 2015 an Ashy Drongo
salangensis
race was present on on 23rd of the month. in 2008 there was a
leucopsis
race present on 6th October and in 2011 the first of the winter was on 7th October. In 2008 the first Yellow-browed Warbler was heard on the 24th. Hobbys were seen on several days in 2015 including three on 16h. Dollarbirds were also present on several days in 2015. A rare White-throated Rock Thrush (female) was recorded from the block 3 balcony in 2012. In 2017 two Black-naped Orioles were found behind bloack 3 on 20th October.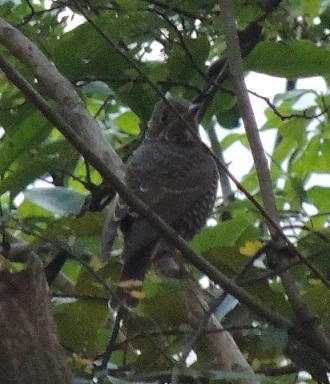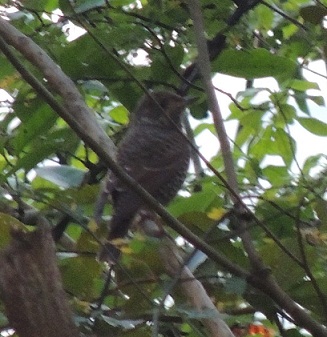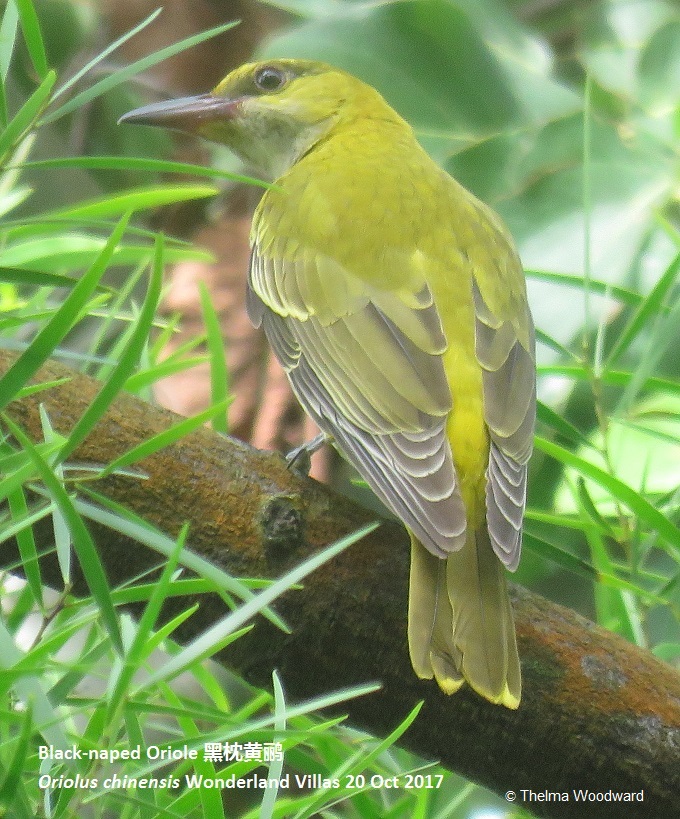 Other Animals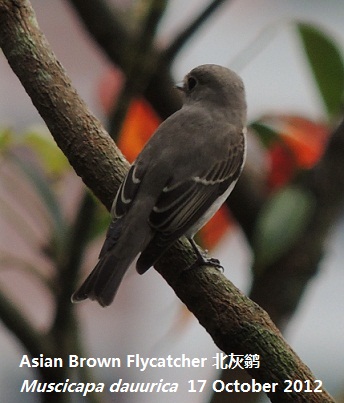 Snakes such as Red-necked Keelbacks are still common in October. Many-banded Kraits may also very occasionally be seen such as this pair which were found on the pavement near the banana grove on October 2nd 2011. This is traditionally the best month in Hong Kong for moths as well. On 10th October 2007 there was a long-legged centipede behind block 17.
https://youtu.be/r4ApdwNCerM
Plants
Rhus hypoleuca
is prominent in the early part of October as it comes into flower. The persimmon tree in the gully is in full fruit from the middle to the end of the month and attracts many birds, including Blue Magpie.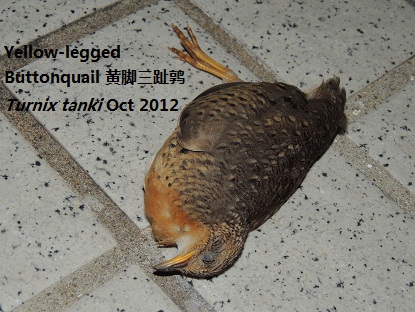 Butterflies and Moths
Hummingbird hawk moths are commonly on the wing at dusk in October.
Other Insects
This is the best month for various species of wasps.