Introduction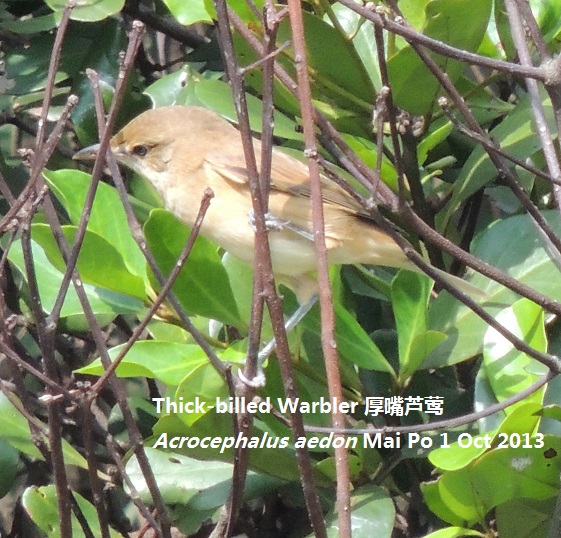 Hong Kong is, of course, the most accessible part of the region, and the birding here is some of the best. Many people never venture out of the territory since there is ample of interest to keep birders here for at least a week. Mai Po is one of the world's best wader migration sites and Tai Po Kau offers an excellent introduction to forest birding in the region, and in spring can be alive with flycatchers and warblers.
Key Species
Dalmatian Pelican, Black-faced Spoonbill, Imperial Eagle, Greater Spotted Eagle, Nordmann's Greenshank, Spoon-billed Sandpiper, Saunders' Gull, Aleutian Tern, Large Grass Warbler, Japanese Yellow Bunting.
Reserves
There are really only two reserves that are of interest to birdwatchers – Mai Po and Tai Po Kau. However, almost 40% of the territory is designated as Country Park, which offers some protection against property developers. In addition there are some excellent birding sites such as Long Valley, Luk Keng and Sha Lo Tung which are outside the Country Park network.
Geography of the Province
Situated just to the east of the Pearl river estuary, Hong Kong consists of the mainland area adjacent to Shenzhen plus a total of more than 230 islands, the largest of which are Lantau and Hong Kong Island. The landscape is mountainous, the highest peaks being Tai Mo Shan (957m) and Lantau Peak (934m). Hong Kong lies at 22°N and is thus inside the Tropic of Cancer. The climate is predominantly subtropical with a strong maritime influence. Occasionally in the winter temperatures drop to below 5°C, but only very rarely do they fall below freezing point and then only on the peaks. There are a few small rivers, mostly heavily polluted by run-off from pig farms, and usually the channels have been straightened and lined with concrete.
Habitat and Vegetation
Hong Kong is no longer the 'barren rock' it was famously characterised as in the 19th century. There is disagreement as to the reasons why the territory was relatively absent of vegetation at that time. The population was already quite large in Qing dynasty times and there was heavy demand for firewood. To some extent the situation improved in the early 20th century as the British established plantations to protect water catchments. However, during WWII there was great destruction of vegetation. Again, the woodland expanded and matured after the war and the current extent of forest and mature shrubland is probably the largest for hundreds of years. This accounts for a gradual increase in woodland species occurring in the territory. However, there is no systematic pattern – in general there has been a decline in woodpecker records since the 1970s while other species have expanded and colonised since the 1950s – including Fork-tailed Sunbird, Chestnut Bulbul, Grey-throated and Scarlet Minivet and much more recently Lesser Shortwing, Pygmy Wren Babbler and Mountain Tailorbird. In addition a number of south-east China species have established themselves from escaped/released captive populations including Yellow-cheeked Tit, Streak-breasted Scimitar Babbler and most recently Rufous-capped Babbler. There are two major variables at work here, namely the improving habitat in Hong Kong but also the worsening situation in the areas immediately across the border which has led to Hong Kong's increasing isolation in terms of habitat.
The best forest in Hong Kong is at Tai Po Kau and nearby Shing Mun. None of this is primary, though there is some excellent secondary, with some relict stands of older trees, that has been steadily improving over the last fifty years. On a smaller scale
fung shui
woods, usually planted close to and behind villages, often support interesting passerine species on migration.
Paddyfields, freshwater marsh and rough grassland areas have declined dramatically since the war. This, together with the re-development of lowland marsh, has resulted in a significant decline in a number of species. Those most affected include Grey-headed Lapwing, Pheasant-tailed Jacana and Crested Bunting.
Marshland and tidal flats are now well-protected in some areas, though it is only in the last 20 years since the establishment of Mai Po that the full extent of the regional importance of the wetland habitat in Hong Kong has come to be appreciated. Mai Po is quite simply the best area of mangroves and tidal mudflats in south-east China. As other areas in the region have been developed, its importance has increased. Wader and duck numbers steadily increased until 1996, and part of this increase is thought to be due to the destruction of other areas in the region.
Access
There are flights to Hong Kong from most major cities around the world. The public transport system is excellent with a good subway system, buses, light rail, heavy rail, ferries, hovercraft and taxis. Hong Kong is one place where there is little point in hiring a car.
Accommodation is predictably expensive. The only really cheap options are the four Youth Hostels, but these are not very conveniently located. The best birding option is staying at the Peter Scott Centre at Mai Po, but it is usually essential to book ahead, particularly during the peak of the spring migration period (first two weeks of April).
Contacts
The Hong Kong Birdwatching Society, GPO Box 12460, Hong Kong SAR. Tel. +852 2377 4387. Website address is: http//www.hkbws.org.hk. E-mail address:
hkbws@hkbws.org.uk
WWF HK, 1 Tramway Path, Central, Hong Kong SAR. Tel. +852 2526 1011, fax +852 2845 2734. Website address is
http://www.wwf.org.hk
. Email address: wwf@wwf.org.hk
Kadoorie Farm & Botanic Garden, Lam Kam Road, Tai Po, New Territories, Hong Kong SAR. Tel. +852 2483 9534, fax +852 2483 1877, email
scbt@kfbg.org.hk
HK Outdoors is an excellent website dedicated to the Hong Kong wilderness. It has lots of useful ideas as well as information on ferry timetables. Website address is http://www.hkoutdoors.com
The new wetland park near Tsim Bei Tsui has a website: http://www.wetlandpark.com
Birdline (English). Tel. +852 2667 4537
Birdline (Chinese). Tel. +852 2465 6690
Maps
There are good maps of the Hong Kong SAR available in most bookshops.