Introduction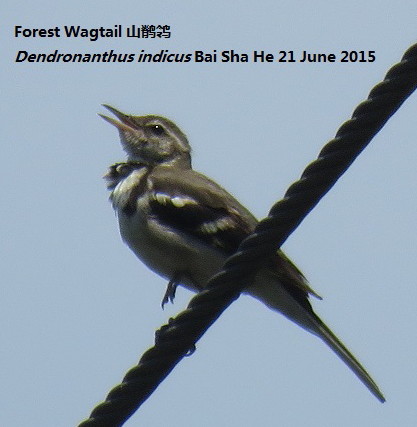 Bai Sha He is easier to reach than Labahe from Ya'an. However, the birding is probably not so good.
Key Species
Forest Wagtail.
Other Species
Ashy-throated Parrotbill, Pekin Robin, Streak-breasted Scimitar Babbler, Grey Bushchat, Black-throated Tit, Yellow-bellied Tit, Brownish-flanked Bush Warbler
Other Wildlife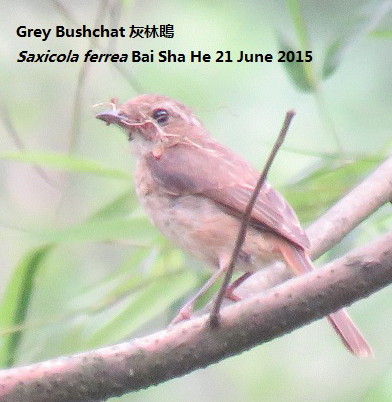 n/a
Birding
EditRegion6
Habitat and Vegetation
Typical Sichuan sub-montane vegetation.
Getting there
Take a bus from Ya'an to Tianquan 天全 and then a taxi. There is a right hand turn soon after the river and then its a 20km drive up the river valley. The best area is off to the right, again crossing the river and past a gate.
General Information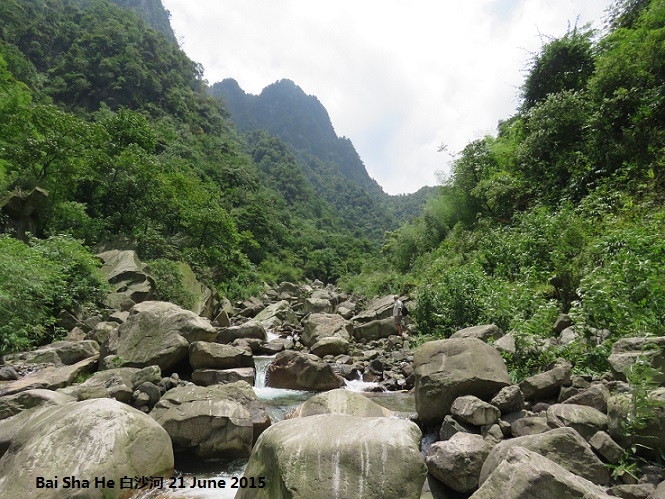 County: Ya'an Area: n/a
Altitude: 1200-1300m Location: n/a
Disturbance: little.