Introduction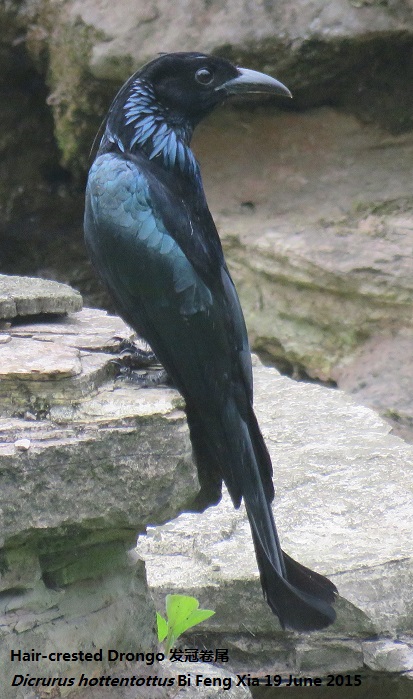 Bi Feng Xia is most famous as a giant panda research centre. The birding here is pleasant, easily accessible and comfortable.
Key Species
Eurasian Dipper, Spotted Forktail, Spot-breasted Scimitar Babbler, Russet Sparrow.
Other Species
Eurasian Jay, Eurasian Cuckoo, Great Barbet, Little Forktail, Mountain Bush Warbler, Ashy-throated Parrotbill, White-cheeked Laughingthrush, Yellow-bellied Tit, Collared Finchbill, Grey-headed Flycatcher, Hair-crested Drongo.
Other Wildlife
Red-bellied Squirrel
Birding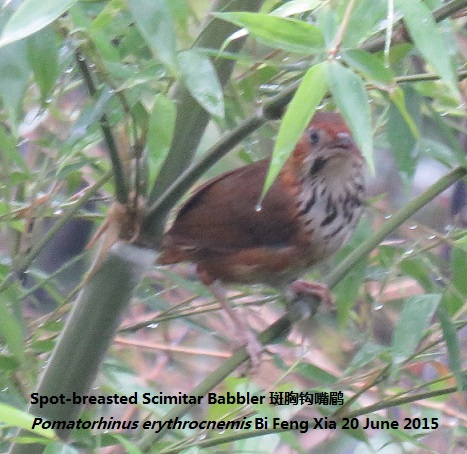 The fast-flowing stream in the gorge area is the best place to find the Dipper and both forktails.
Habitat and Vegetation
Typical Sichuan habitat for 1000-1200m
Getting there
A taxi from Ya'an will cost around Rmb50-70 one way. There are reguar buses for Rmb5. Hotels just outside the entrance off to the right cost around Rmb120 for a room. The entrance to the reserve costs Rmb118 (2015 prices).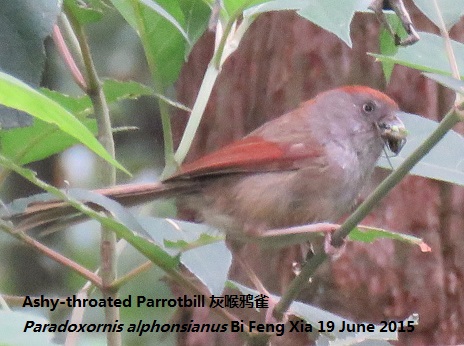 General Information
County: Ya'an Area: n/a
Altitude: x-m Location: n/a
Disturbance: tourist presence can be quite heavy, especially at weekends and public holidays.