Introduction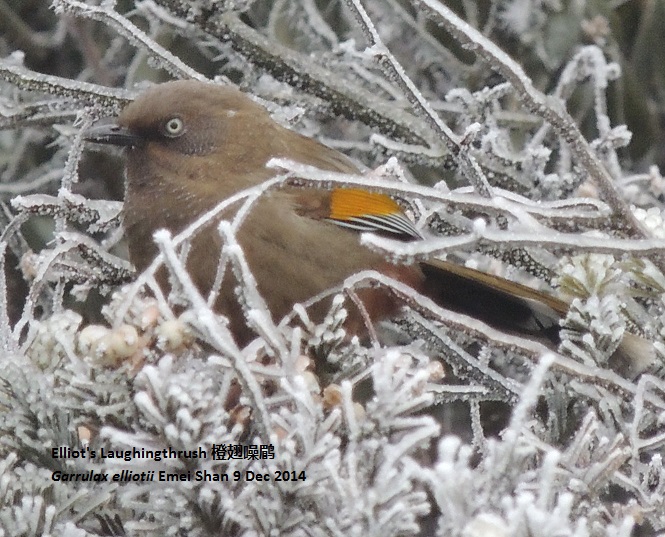 Despite being popular with hundreds of thousands of visitors every year Emei Shan can still be very rewarding from a birding perspective. The mountain is big enough to escape from the crowds.
Key Species
Emei Shan Liocichla
Other Species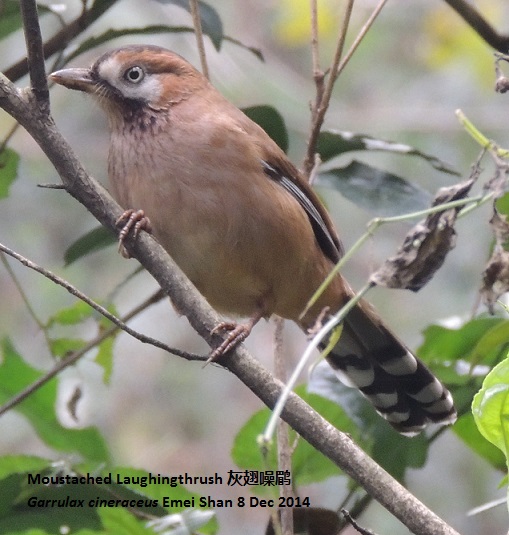 Black Baza, Chinese Goshawk, Speckled Woodpigeon, Buff-barred Warbler, Ashy-throated Warbler, Emei Leaf Warbler, Plain tailed Warbler, Elliot's Laughingthrush, Red-winged Laughingthrush, Moustached Laughingthrush, Great Parrotbill, Brown Parrotbill, Grey-hooded Parrotbill, Golden Parrotbill, Golden Bush Robin, White-tailed Robin, Rufous-vented Tit, Pere Davids Tit, Grey-crested Tit, Fire-capped Tit, Chestnut-vented Nuthatch,
Other Wildlife
Tibetan Macaque.
Birding
There are three distinct areas to birds - the lower slopes around the villages up to about 800m, the middle section from here up until 2000+m and the higher sections from the end of road to the summit at around 3099m
Habitat and Vegetation
Typical western Sichuan forest habitat.
Getting there
From Chengdu a bus will take 2-3 hours. There are direct buses to Baodong village.
General Information
County:   E Mei Xian                  Area: 100 sq. km
Altitude: 500-3099m                Location:
29
°
32'N, 103
°
20'E
Disturbance: heavy tourist disturbance.