Introduction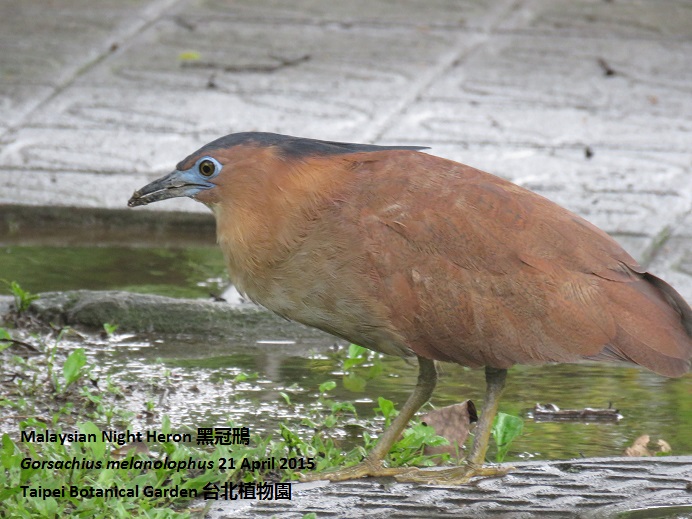 This site is easily reached in central Taipei. It is best known for Malaysian Night Heron but can also be a good place to find migrants.
Key Species
Malaysian Night Heron
Other Species
Chinese Bulbul (Taiwan race),
Other Wildlife
n/a
Birding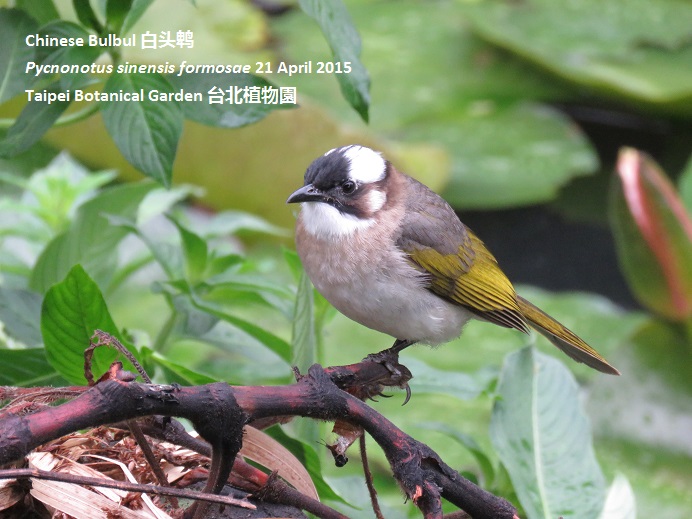 The Malaysian Night Heron is easy to find, feeding on the grass in the more secluded sections of the park.
Habitat and Vegetation
Urban park with mature trees, grassy areas and ponds.
Getting there
There is a subway station nearby (Chiang Kai-Shek memorial garden) so getting to the park is very convenient.
General Information
Website links:
http://tpbg.tfri.gov.tw/en/Introduction.php
https://en.wikipedia.org/wiki/Taipei_Botanical_Garden