Introduction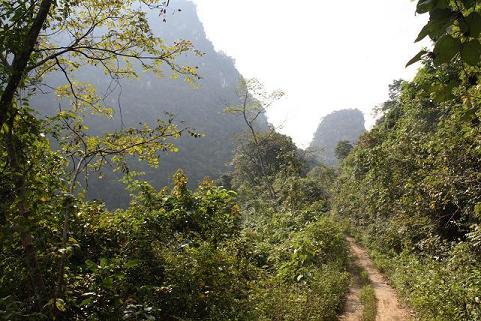 Since 2008 this reserve has become famous as the only place in the world to find a newly-described species, the Nonggang Babbler. This is an important reserve in south-west Guangxi, close to the Vietnamese border, characterised by forested limestone outcrops and especially important as a protection area for White-headed Leaf Monkey and a number of other bird species very difficult to find elsewhere in south-east China.
Key Species
Malayan Night Heron, Oriental Hobby, Red Junglefowl, Banded Bay Cuckoo, Oriental Pied Hornbill, Long-tailed Broadbill, Ashy Bulbul, Striped Tit Babbler, Large Scimitar Babbler, Streaked Wren Babbler, Black-throated Babbler, Golden Babbler, Little Spiderhunter, Streaked Spiderhunter, White-winged Magpie.
Other Species
Crested Serpent Eagle, Mountain Hawk Eagle, Silver Pheasant, Collared Owlet, Oriental Scops Owl, Mountain Scops Owl, Bay Woodpecker, Rufous Woodpecker, Drongo Cuckoo, Green-billed Malkoha, 'Chinese' Barbet, Large Cuckoo-shrike, Bar-winged Flycatcher Shrike, Puff-throated Bulbul, Black Crested Bulbul, Grey-breasted Prinia, Rufescent Prinia, Sulphur-breasted Warbler, Black-chinned Yuhina, Hainan Blue Flycatcher, Verditer Flycatcher, Black-naped Monarch, Green-backed Tit, Olive-backed Sunbird, Plain Flowerpecker, Bronzed Drongo, Crow-billed Drongo.
Other Wildlife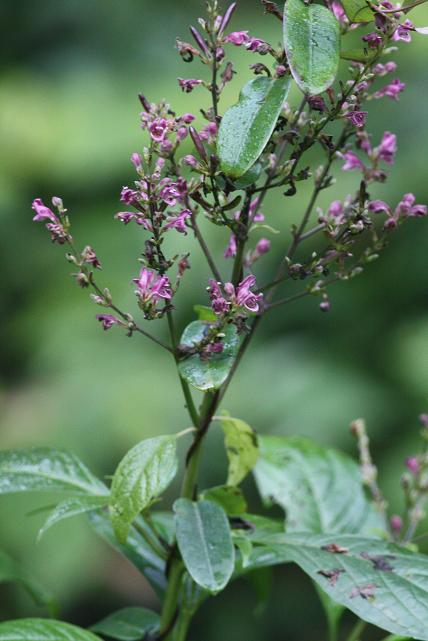 White-headed Leaf Monkey, Rhesus and Assamese Macaques are present, Asiatic Black Bear and Clouded Leopard are now rare. Dhole may also still occur in the reserve. A unique cat snake species,
Boiga guangxiensis
, was discovered in this reserve and has not been found elsewhere since.
Birding
Nonggang has become a popular birding spot. John Holmes' blog link shows what the experience can be like.
One of the villagers offering accommodation is "Tai Hoi" phone 133 77092718 and WeChat ID wxid_c9wuf67x59xb22
Habitat and Vegetation
Limestone subtropical broadleaf evergreen forest surrounded by sugar cane fields. The forest in all three sections is good.
Getting there
From Nanning 南宁 it is a three to five hour drive south-west to Longzhou 龙州, nearly 200km away and close to the Vietnamese border. The Long Jia 龙嘉 Hotel (tel. 0771-8832888) is the best place to stay. Enquire with taxi drivers outside for transport to the Nonggang section of the reserve which is about 45 minutes away by taxi. The reserve itself is divided into three sections, the main Nonggang 弄岗 section closest to Longzhou is accessed via a road to Maizu. There is accommodation at the reserve at Panglei 滂垒, though birders cannot just turn up announced and expect to find somewhere to stay. Contact the Guangxi Forestry Dept in Nanning and pre-book. The two other sections, Longrui 龙瑞 and Longhu 龙呼, are located to the south-east and north-west respectively and are smaller in size. Longrui is accessed by boat from Longzhou. There is accommodation at the Huashan Minzushanzhai guesthouse near Shangjin. Permission to enter the reserve may be quite difficult to obtain via the provincial Forestry Department headquarters in Nanning. It may be easier to go directly to the reserve.
General Information
County: Longzhou, Ningming Area: 80 sq.km
Altitude: 300-700m Location: 22°13'-22°33'N, 106°46'-107°04'E
Disturbance: some poaching by local people.