Introduction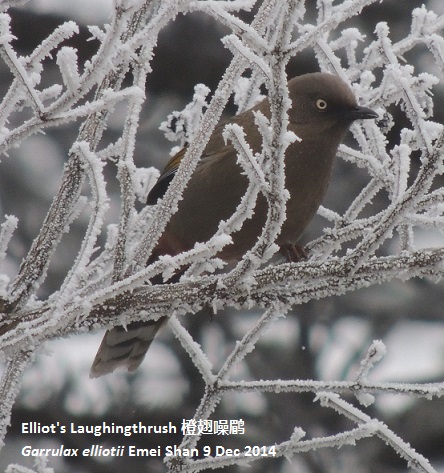 Along with Yunnan this province holds the richest diversity of species in China and will be the first place to visit in China on many birder's lists.
Key Species
Sichuan Partridge, Chinese Monal, Golden Pheasant, Lady Amherst's Pheasant, Sichuan Wood Owl, Snow Pigeon, Speckled Wood Pigeon, Black-tailed Crake, Sichuan Treecreeper, Wallcreeper, Sichuan Jay, Chinese Thrush, Rufous-headed Robin, Firethroat, Blackthroat, Hodgson's Redstart, Sapphire Flycatcher, Grandala, Grey-crested Tit, Rusty-breated Tit, Rufous-vented Tit, Sooty Tit, Black-browed Tit, Crested Tit Warbler, Emei Leaf Warbler, Goldcrest, Plain Laughingthrush, Moustached Laughingthrush, Giant Laughingthrush, Barred Laughingthrush, Spotted Laughingthrush, Black-faced Laughingthrush, Emei Shan Liocichla, Bar-winged Wren Babbler, Rufous-tailed Babbler, Gold-fronted Fulvetta, Chinese Fulvetta, White-collared Yuhina, Three-toed Parrotbill, Great Parrotbill, Grey-hooded Parrotbill, Rusty-throated Parrotbill, Fulvous Parrotbill, snowfinches, Maroon-backed Accentor, rosefinches, Collared Grosbeak, Slaty Bunting,
Reserves
Sichuan has plentiful reserves though some areas may be cloased from time to time due to natural disasters or 'developments'.
Geography of the Province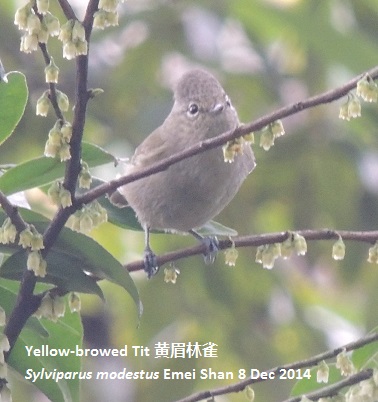 The Chengdu basin is surrounded by hills and mountains. In the west the altitude extends up to 7000m plus peaks such as Gaoligongshan.
Habitat and Vegetation
Sichuan is blessed with abundant plantlife. Anyone interested in this subject is advised to get a copy of the Guide to the Flowers of Western China published by Kew in 2011.
Access
Chengdu is an international airport and can be directly accessed from India and Thailand as well as other locations.
Contacts
There are at least two birding outfits based in Chengdu catering to western birdwatchers. Both are recommended by many and will certainly help to make any trip to Sichuan more efficient if you do not have much time.
Maps
Maps of the province are readily available.