Introduction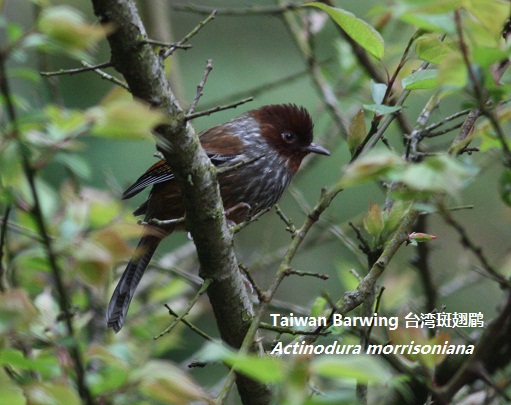 Alishan is easy birding and has a number of the endemic species and races. The Taiwan Cypress trees found here are some of the largest and oldest trees in Asia.
Key Species
Taiwan Bush Warbler, White-whiskered Laughingthrush, Steere's Liocichla, Taiwan Barwing, Taiwan Fulvetta, Taiwan Sibia, Taiwan Yuhina, Taiwan Shortwing, White-browed Robin, Johnstone's Robin, Vinaceous Roasefinch, Brown Bullfinch
Other Species
Eurasian Nuthatch, Lumbeous redstart, Little Forktail, Ferruginous Flycatcher,
Other Wildlife
Calloaciurus squirrels are common.
Birding
Take the trip up for the sunrise and walk back down. The summit area supports Johnstone' Robin, White-whiskered Laughingthrush and other montane species.
Habitat and Vegetation
The Taiwan Red Cypress trees, which are up to 2,500 years old are awe-inspiring.
Getting there
From Chiayi take a bus up the mountain. The journey takes around 2.5 hours.
General Information
it is better if you can book the accomodation before you go - it can be difficult to find rooms in the village and prices especially at holidays/weekends can be high.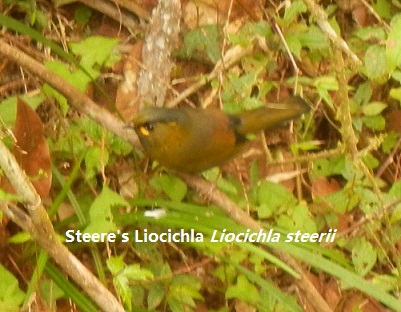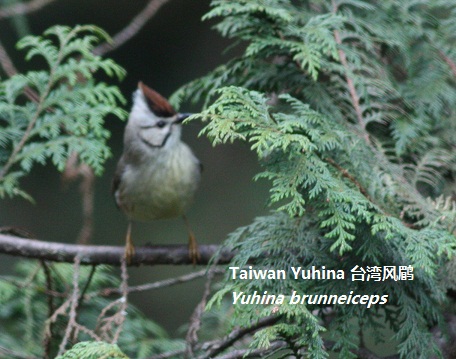 http://www.youtube.com/my_videos_timedtext?video_id=RkEiry5oVqM&feature=mhsn