Introduction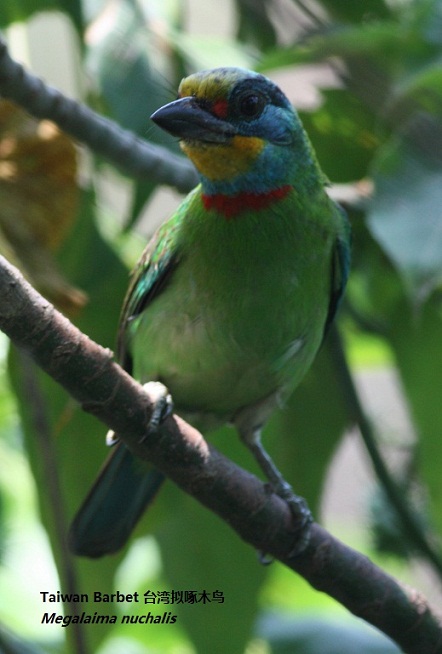 Taiwan is great place to see birds. The number of endemics now stands at 21. a good birding website to check is
http://taiwanbirding.com/
Key Species
The list of endemics is as follows: Taiwan Partridge, Swinhoe's Pheasant, Mikado Pheasant, Taiwan Barbet, Taiwan Blue Magpie, Yellow Tit, Styan's Bulbul, Flamecrest, Taiwan Bush Warbler, Johnstone's Bush Robin, Taiwan Whistling-thrush, Rufous-crowned Laughingthrush, Taiwan Hwamei, White-whiskered Laughingthrush, Steere's Liocichla, Black-necklaced Scimitar Babbler, Taiwan Scimitar Babbler, Taiwan Wren Babbler, Taiwan Barwing, Taiwan Fulvetta, White-eared Sibia, Taiwan Yuhina.
Reserves
There are many reserves and protected areas in Taiwan especially in the central mountains area.
Geography of the Province
The coastal belt is flat and either urban or farmland. The mountains are superb and reach up to 3997m (Yushan). In addition there are several islands worth visting - some of which have endemic species or sub-species.
Habitat and Vegetation
In the central mountains there are still good stands of old forest. This is best demonstrated with the Taiwan Red Cypress trees found at Alishan, the oldest of which are more than 2,500 years old and are some of the oldest trees in Asia.
Access
International flights go from Hong Kong to Taipei, Kiaosiung and Taichung.
Contacts
N/A
Maps
Maps of the island are readily available.